Berkel Indiana 1918-1928 (Model B)
The name La Porte was given by the first French explorers around the mid 1600, and precisely in 1670. They so named this place because it was a "door" to vast territories and forests at the time unknown and unexplored.
The name Indiana was chosen by the federal congress as to indicate a place where Indian populations lived. The stateof Indiana wasofficially annexed to the United States in 1876.
The model Indiana,or commonly referred to as Indianina was manufactured in the American plantof La Porte Indiana during the beginningof the last century around the 1920s.
The name,or rather the nickname given to this slicer was because it was manufactured in the stateof Indiana , even iforiginally this model was named Model B.
During the productionof Model B small variations were applied from theoriginal design, and it remained into production for a decade, from 1918 to 1928.
The particularity that makes this slicer unique and much appreciated by the antiques market, apart from being a rarity, is that it features smaller dimensions, making it easily adaptable anywhere. The smallest slicer produced by Berkel in the 1900.
It is slim and well proportioned, fitted with a 263 mm blade.
The identification plates and decorations are in pure Art Nouveau style, making this splendid model history, notonly among vintage slicers, butof the industrial and aesthetic revolutionof the 1900.
The maximum dimension included all partsoutside are:
Length cm.65 ( included flywheel and grip handle)
Width cm.47
Height cm.47
The little footon the base where support the machine measure cm.40x20
The proposed model Berkel Slicing Machines has been

professionally restored restored with complete disassembling, sanding (very important for the quality and durationof the finishing) and subsequent polishing and chromium-plating, and replacingof wornout parts and mechanisms such as foot, blade, and ham's support plate which would have compromised the proper functioningof the machine. Existing part's movements and tolerances have been adjusted. Final kiln varnishing and decoration with repositioningof new labels.
Optional: Cast Iron pedestal.
Two Options:
A) Cast iron pedestal simple.
B) Cast iron pedestaloriginal and signed Berkel.
The two differents pedestal have the same weight ( Kg.70) and height ( cm.77)
Packaging
In wooden case
Shipment:
Worldwide in wooden case.

Shipping Worldwide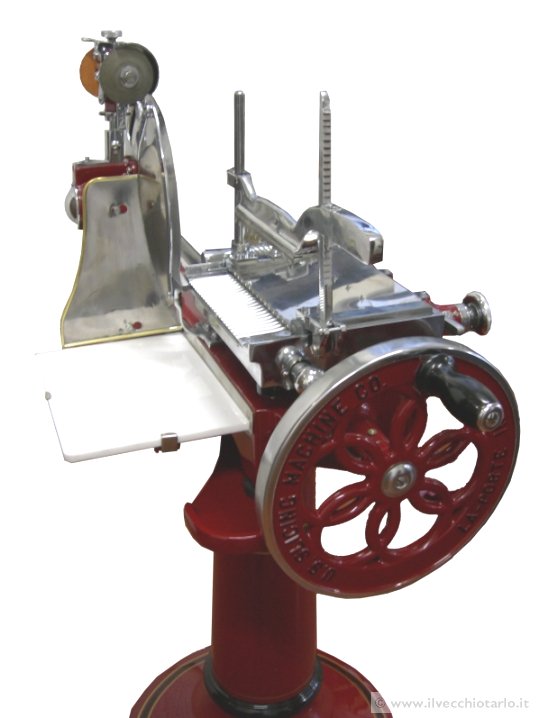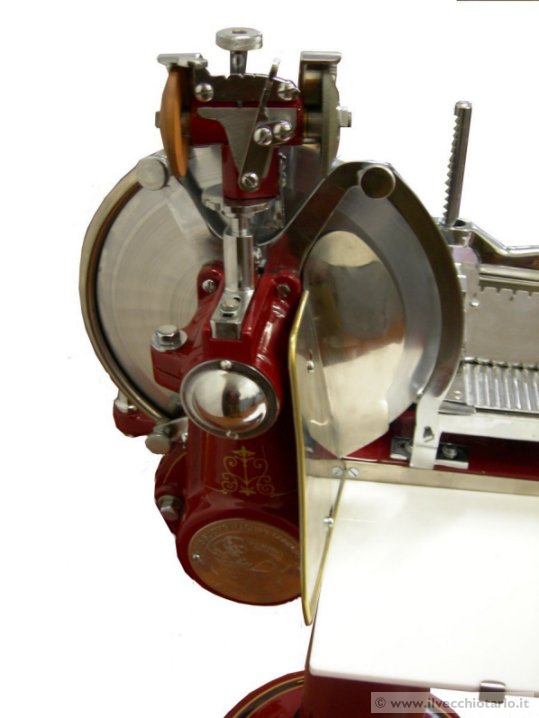 Return Shop Antique Berkel meat slicers