...........................................
Antique and rare setof 12 crustaceans napkin ring silver plate

This is rare and unique setof 12 crustaceans napkin ring shaped lobster/cicada sea!

They are made to clamp to tighten the towel, there are not marks and are sold as silver plate although in myopinion the topof the crustacean is in solid silver.Each crustacean is cm long. 9 ( 3.55 inch) with antennas cm.13 ( 5.12 inch). All 12 are in excellent condition with no cracks and working perfectly, all kept in wonderfuloriginal presentation box.on the lid of the box are the initials, it is likely that at the time have been specially commissioned for a major gift. The box measures 50 cm ( 19.7 inch) x 19 cm.( 7.49 inch). Very very rare.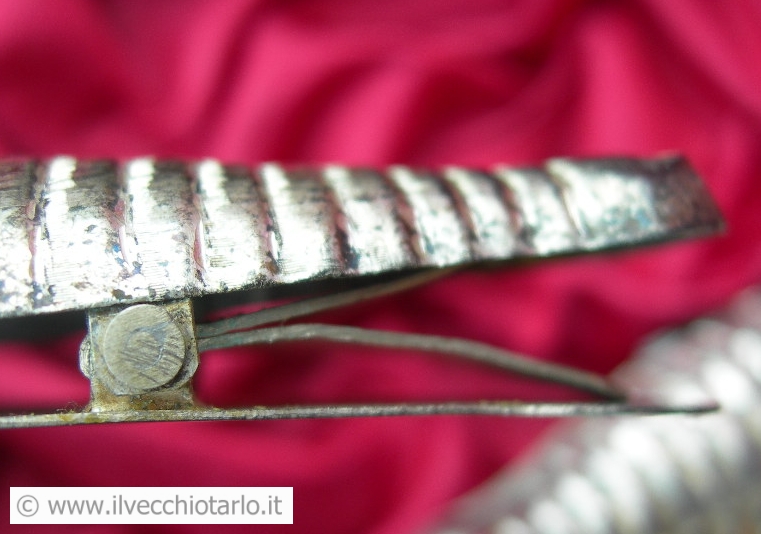 - SOLD - Guarda nella categoria se trovioggetti simili.